Custom Programming Services
What is custom programming?
Custom programming is the action or process of writing a computer program to meet a given need. The need may be simple or complex. Adding a feature to an existing program may be the solution. You may need a new application created. When off-the-shelf solutions fall short, custom programming can fill the gap.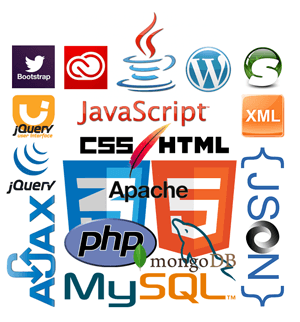 3 simple steps for choosing a custom programming firm
1. Identify firms that have experience with your technology
There are many types of programming, and very few firms do them all. Some firms develop desktop applications, others mobile applications and others web applications. Within these categories are different sub-categories, tool sets and programming languages. Make sure the companies you consider have expertise in the type of programming you need done.
Not sure what kind of technology you need? Don't worry. Most agencies that offer custom programming services offer a free consultation. Take advantage of the free consultations to better understand what you need. Reputable agencies will tell you if it's an area of competence for them.
2. Favor firms that are familiar with the business process
Your interest in custom programming is likely related to a business process. Many programmers lack practical business experience. Favor the firms that have knowledge of the business processes you're interested in. For example, accounting problems will be best served by people who understand accounting. A project that is healthcare related will need someone familiar with HIPAA. Ask questions to see how much business acumen the person has in your area of concern. If they don't seem knowledgeable, move on to someone who is and who can program. Working with someone familiar with your business process will promote a positive outcome.
3. Understand the firm's development process
Find out about the firm's development process and how it relates to you. What is your role in documenting the requirements? How is the project cost determined? Is it a set amount based on the requirements document? Or is it open ended based upon the number of hours the development team devotes to your project? What happens if your needs change during the project? What kind of testing and quality assurance do they perform? What determines the successful conclusion of the project? Is there a warranty period, and what happens afterwards if you need support?
There isn't a set of right answers to these questions. But you should ask them and make sure you are comfortable with the answers.
How does Eniture Technology stack up?
Our technology expertise
Eniture Technology specializes in the use of free, open-source technologies.
Favorite technologies:
 Linux, HTML, CSS, PHP, Javascript, JQuery, Ajax, MySQL, NoSQL, mongoDB, XML, JSON
.
These work especially well for web application development.
Magento, Shopify, WooCommerce and other top eCommerce platforms use this type of technology. Most of our custom programming is for eCommerce merchants who have unique needs.
Our business experience
Eniture Technology's management has practical business experience in:
Accounting, billing operations, construction, customer service, eCommerce, food processing, insurance, logistics, manufacturing, marketing, materials planning, procurement, product management and sales
.
We leverage our extensive business experience to deliver outstanding custom programming solutions.
Our development process
Our development process begins with the Statement Of Work (SOW). The SOW documents your project requirements. We will create the initial draft of the SOW from in depth interviews with you and other stakeholders. An iterative editing process will take place until the document reflects your requirements. Afterwards we will update the SOW for any changes to our original estimate of the project's cost. The SOW will include the terms for engagement.
We will schedule the project once you approve the SOW. During the programming process we may contact you for clarification on specific requirements. It will be important for you to have a resource available to answer questions.
Once we finish the programming it will go through a battery of tests. The tests will exercise the programming within the framework of the SOW. Afterwards the programming will provided to you for User Acceptance Testing (UAT). This is your opportunity to report any issues with the programming.
Request a free report card