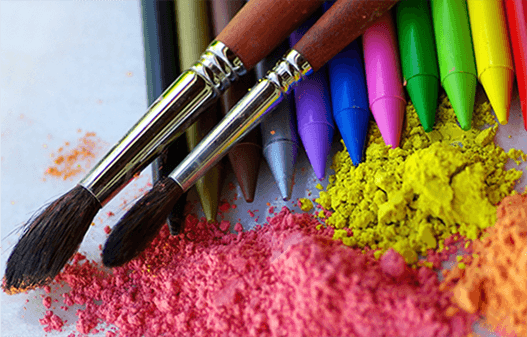 A few things to consider during web design
Many factors should be considered when designing your website.  There's more to it than just making a pretty site.  Your website should appeal to your particular audience.  It should contain useful content and features that attract visitors and makes them want to return.  Your corporate branding strategy should be considered.  And your web design needs to appear favorably to search engines such as Google, Bing and Yahoo.
Why use Eniture for custom web design?
There are many online applications that you can use to quickly and cheaply create an online presence.  So why use a custom design and development firm like Eniture?  Most quick and cheap resources turn out simple web pages that are digital substitutes for printed ads, brochures or flyers.  This approach does little more than allow you to check the "I have a website" box.  If you want a website that drives revenue and creates opportunities, then you need a different approach.
Using a quality custom shop like Eniture makes sure you end up with more than a pretty online brochure.  We'll introduce you to ideas that will make your website attract visitors, and cause those visitors to want to return.  To maximize your conversion rate we'll create a structure that allows you to statistically determine which approaches work best.  We'll show you how you can extend your website to better interact with your customers.  And we'll share how you can use your website to reduce cost by making your operation more efficient.
If you're ready to get serious about your online strategy, call us at 404-787-6037 or fill out our contact form and tell us about your project.
Aren't these things really for companies that sell products?
Collecting data, measuring conversion rates, monitoring bounce rates and all the other geeky metrics we love at Eniture are just as important to service related companies as they are to product related companies.  In fact, service related companies are the biggest culprits of the online digital brochure.  If your company is a professional services company such as a law firm or an accounting firm, a home services contractor such as an electrical or HVAC company, or any other service related business, then chances are you'd benefit greatly from a conversation with us.  Contact us for a free consultation and we'll share with you some basic ideas on what you can do to change your web site into something more than a digital brochure.
Is custom web design expensive?
Custom web design doesn't have to be expensive.  You can reduce the costs by using published themes and stock media.  Done right, the end result will look uniquely yours.  If you're dead set on a pure custom design then we can do everything from scratch.  Which approach you decide on will probably be determined by your budget.  Contact us!  We'd love to talk to you about your options.